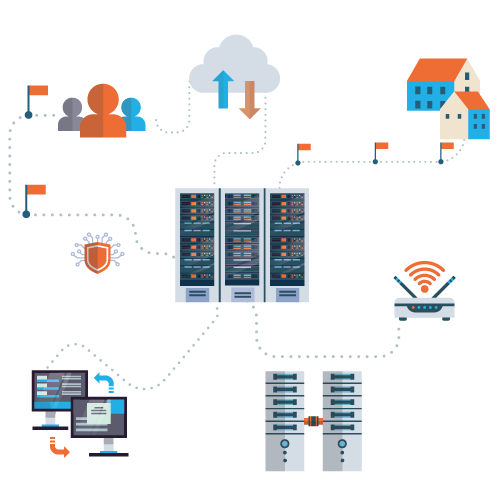 Managed IT Services, London
Whether its small business or enterprise IT services requirements, we are capable of providing remote support, on site engineering resources, managing your network and helping you with proactive fault detection and advance hardware replacement services. At 8 Core, our engineers are trained to deal with normal functionality of network to DR management. We can plan, implement and maintain your standalone or virtualisation environment. Our range of Manage IT portfolio covers LAN, WAN, managed WiFi services, Server Infrastructure, Networking support, Remote support and many more services within IT, CCTV Or Smoke Alarm environment.
8 Core is value driven SMB reseller, we are focused, cost driven value added resellers aiming to serve SMB, Educational and Public sector market. Since we are result oriented and relationship driven business our orientation on quality of services and commitment with the transparency is very high. We don't take business if we think the opportunity is higher than the level of commitment we can provide.
At 8 Core we value our customer and give them priority not on the basis of revenue generate by customer but how well we can work with them to help them achieve their goals and reduce their ToC on IT.
We are focused on three segment of the market IT, CCTV & Smoke Alarm.
Secure IT Solutions For A More Secure Environment